MENTAL HEALTH/SOCIAL EMOTIONAL LEARNING
USING PICTURE BOOKS AND GRAPHIC NOVELS TO SUPPORT SOCIAL-EMOTIONAL LEARNING AND IDENTITY DEVELOPMENT
Looking for ways to support social-emotional learning and identity development with your class or individual students? Picture books and graphic novels are visual and engaging resources you can use! Jessica Kales (Ohio School for the Deaf) and Nancy Boone (Ohio School for the Deaf) will share about a project in progress at the Ohio School for the Deaf to create a resource library for staff, students, and families as a part of our Positive Behavioral Interventions and Support (PBIS). They will share the criteria used in selecting materials, the process for establishing a print and digital resource library, and ideas for using the materials to support students.

Examples will be given on how to:
– Connect picture books and graphic novels to general curriculum standards as well as SEL learning standards
– Use picture books/graphic novels with individual students to address social-emotional or mental health needs
– Support families in addressing social-emotional and mental health needs at home
– Offer professional development to teachers and staff

From Walking Stick to Selfie: Engaging Families Across Generations
Each generation has a different set of values, beliefs, and opinions. Today's world has five distinctive generations interacting with each other every day. Generational differences bring a unique set of challenges and wonderful opportunities to our interactions with families. It is crucial to understand and recognize generational commonalities and differences; this enables us to meet the needs of the families we serve and develop appropriate products, resources, and services for families.
The most common generational differences surround communication, technology, and adaptability. We must also consider how parenting styles change across generations and how we can acknowledge and address younger generations' parenting and communication preferences and use of technology to satisfy the emotional and intellectual needs of parents and families most effectively.
Generational differences affect how we plan events, develop resources, and support families. In this session, we will talk about how generational gaps between professionals and families can impact our work as we plan events, communicate with families, and develop resources and support for families. We will discuss practical applications and real-life examples that service providers, educational staff, and parent-to-parent support professionals can use to improve communications with families, increase family engagement, and design resources or events specifically for a younger generation of parents.
The Neuroscience of IEP Meetings
David Rock, the Director of the NeuroLeadership Institute, coined the term 'neuroleadership.' Neuroleadership is the application of neuroscience to leadership, which creates a new way to lead and develop leaders. Rock created the SCARF model to be used to understand our behavior in social situations through our response to perceived threats and rewards. The SCARF model identifies five key stimuli, Status, Certainty, Autonomy, Relatedness, and Fairness, that drive our behavioral responses to minimize threats and maximize rewards. Understanding and using the SCARF model can help us navigate through social and work situations such as IEP meetings or working one on one with families. The SCARF model supports all of us by maximizing our understanding of self, others, and creating a more collaborative environment. The SCARF model helps us label and reappraise events that might be associated with negative emotions and reduce performance to a more positive experience. Applying this model to yourself and your interactions with families is sure to lead your organization to greater success, increased family engagement, and increased student success.
I missed breakfast, I can't work today: Self-Awareness among First-Year DHH college students
Every year, the National Technical Institute for the Deaf enrolls approximately 150 Deaf or Hard-of-Hearing students. A significant percentage of this student population find themselves underprepared to successfully navigate college life due to academic and social-emotional barriers. Consequently, these students may withdraw from college. The Summer Transition Education Program was established in 2019 to address this issue. In this workshop, the findings related to the social-emotional experiences of incoming DHH at NTID will be shared. Recommendations will be discussed to support the efforts of K-12 teachers.
---
STEM (Sponsored by NTID)
3D Printing Technology in Classroom Opportunities
STEM Immersion: 3D Printing in classrooms (for TODHH) Learn how to incorporate 3D printing across the core subjects in the K-12 classroom. Attendees will receive twenty-six 3D printing lessons for K-12 based around Thingiverse and Tinkercad. Some lessons offer exercises that students could start at home and finish when they return to school.
STEM Immersion Robotics in the Classroom
Recently, the Perseverance landed on Mars to conduct many scientific experiments. This robotic rover will be completely autonomous and running on programs that were coded by people like you and me. There are many situations where humans cannot go, so robotics and artificial intelligence(AI) allow students to develop innovative thought and problem-solving. They can also build collaborative teamwork skills. These are all hallmarks of STEM skills. Attendees will reflect on how to include robotics in their subject areas. Robotics and coding lessons for K-12 will be distributed. Teachers that commit to using the lessons in their classroom are eligible for robotics equipment for their school! Additional support and training can and will be provided at their school for no expense.
Google Drive – As an educational and virtual teams tool
This workshop digs into the benefits and interactivity within Google Drive for educational, creative, and personal organization. Using a creative project, the workshop will explore and provide a general overview of how to take advantage and utilize google drive.
Topics covered:
Storing, organizing, and accessing your files.
Google Docs, Slides, and Sheets (interchangeable benefits)
Permissions & sharing
Uses – Advantages & benefits
The Arts of Storytelling: Incorporating Theatre Arts, Literacy and STEM in Classroom
The workshop will focus on three of many storytelling forms. They are ABC Story, Visual Vernacular and ASL Poetry. In this interactive workshop, the features and techniques of those storytelling forms will be shared. This workshop will provide audience members an opportunity to:
Apply literacy and theater arts techniques in a classroom that needs S.T.E.M focus.
Develop skills/ activities aimed at enhancing creativity in S.T.E.M.
Incorporate S.T.E.M. topic in their classwork.
Create their own materials from the given models/lessons/activities.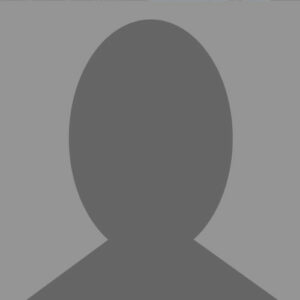 Scaffolding tool to engage Crosscutting Concepts in your science lesson
The release of NGSS in 2012 has brought 3-D Learning into the forefront of science content pedagogy that makes out the Disciplinary Core Idea (DCI), Science and Engineering Practices (SEP), and the Crosscutting Concepts (CCC). This presentation will focus on the CCC and its seven concepts: Patterns; Energy & Matter; System and System models; Cause & Effect; Stability & Change; Scale, Proportional, & Quantity; Structure & Function. Much of the research and teacher training since the NGSS interception focused on the DCI and SEP that left CCC on the rearview mirror. Thus, the CCC is least understood and implemented in the science classroom. Science teachers underutilized the CCC as they can be used dependent or independent of the DCI and SEP, which could lead to confusion with the implicit CCC teaching as a lens to look in the data or explicit CCC teaching as a bridge to student's fund of knowledge (Fick, 2018). Textbooks and many curriculum materials in the science classroom are loaded with an implicit lens, such as the scientific data and models. Still, successful 3-D Learning will require teachers to explicate the bridge in their science lesson to allow the DCI and SEP learning to crossover to the student's fund of knowledge.
Understanding the relationship between the DCI, SEP, and CCC is essential for students to develop sensemaking around the phenomena. It will also encourage students from diverse backgrounds to contextualize their science learning to their interest and personal knowledge that will get them motivated with higher confidence to learn science (Fick et al., 2019). Each component of 3-D Learning can be viewed as a strand of rope that comes together to build a network of the connected idea that would lead to a more remarkable ability to solve problems, make decisions, explain phenomena, and make sense of new information (Chesnutt et al., 2019). One of the significances of teaching the CCC to your students is to contextualize their science learning with their fund of knowledge. Students need to provide consent to learn, and utilizing their background experience and knowledge will significantly increase their consent to learn about science. Chesnutt (2019) and their colleagues showed that students with a more robust sense of CCC performed well in the high-stake test that suggested time devoted to explicating CCC in science teaching rendered a more positive gain for students' science learning.
Peacock et al. 's (2018) developed a scaffolding tool for the CCC with a graphic organizer for each CCC concept as an instructional resource for science teaching. This presentation will demonstrate the CCC graphic organizers with tips and strategies on using and evaluating your student's responses to your science lesson. The graphic organizer will also serve as a vehicle to explicate the CCC in your class. The graphic organizers can be used with all students across the grade level as the presentation will show learning progression for younger and older students. You can download the graphic organizer and other CCC Resources from this presentation at your convenience.
What does the unique dual credit Forensic Science course bring for high school students?
For this workshop, the idea is to present what qualified students and I do from the first day to the last day of the Forensic Science PFF dual credit course. I will discuss a resource I use as a science teacher: ASL core.org for advanced scientific terminology. The goal is to encourage all students and teachers to use ASL core.org as a standard source of signs across the nation. This benefits students who transfer between schools as well as taking advanced courses in post-secondary education level and/or in their STEM careers.
Teaching Inside the Box
Thinking Inside the Box reflects on the lessons learned from Distance Learning and implements immediate specific and lasting equity-oriented solutions to support differentiated instruction going forward. The solutions presented have a direct impact on how an instructor would plan their lessons. For instance, using a proposed tool to develop interactive content would do well for independent work and ensuring that students not in attendance will not fall behind when they return.
---
Social/Transformative Justice
Contribution of Black Deaf Performing Arts
This presentation will show what Black Deaf Performing Artists have contributed to our history and be recognized. This presentation will include the history of black deaf performing arts, black deaf performing artists and their accomplishments in theater. This presentation will also present the "First" in the field of Black Deaf Performing Arts. The information that will be shared, was collected from the newspapers, articles, books, internet, anecdotes and other kinds of resources.
Suspension and Social Justice: A Glimpse at a Deaf School
Over 90% of Deaf children are born to hearing parents who are unfamiliar with sign language. As a result, these children are deprived of full language access early on. Language deprivation can also occur for older Deaf school-age children who are deprived of full language access when misinformed and outdated ideologies persist, such as suspensions at Deaf residential schools. When students are suspended from the classroom, they are deprived of the rich sign language exposure they would otherwise receive. This is especially important for Black Deaf students who may be disproportionately suspended in Deaf schools and have been shown to score lower on tests of academic and sign language ability. This article presents suspension data from one Deaf school with a focus on suspension patterns of Black Deaf students. Our results show that Black Deaf students, especially Black males, may be at risk of being suspended at higher rates than other students in Deaf Schools. We argue that high suspensions deprive Black Deaf students of full access to the rich language that is available in Deaf classrooms and restricts their ability to thrive linguistically and academically.
Identifying Social Justice Concepts and Their Impact on Deaf Education
Social justice has played a significant role in the workplace. Today, the United States consists of people of many ethnicities and cultures. Internet access and social media platforms have played a critical role in shaping our views and understanding of the world. Our biases, whether conscious or unconscious, have a strong influence within the educational system. Deaf education is unique in that we may encounter individuals with multiple intersectionalities working with educators from diverse ethnic and identity backgrounds. This workshop will allow educators and administrators who play a central role in deaf education to learn about the four social principles; the definitions of diversity, equity, inclusion, and inequality; the origin of bias; and microaggressions in our everyday lives and outside of the school environment. This presentation will also discuss how we can better support the Black, Indigenous, and People of Color (BIPOC) community as authentic allies and identify our roles in perpetuating injustices. Engaging in these discussions allows educators to address real-world problems by viewing them from multiple perspectives.
Suspension and Social Justice: A Glimpse at a Deaf School
With a high number of white teachers teaching BIPOC students, teachers often find it difficult to transform their social justice curriculum that aligns with the students based on different reasons. This workshop includes three steps to help teachers achieve implementing social justice curriculum in their classrooms. These steps are: 1) sharing your power/privilege as a teacher with your students, 2) the first steps to take as a teacher and how to plan and collect resources for your social justice units, and 3) examples of how social justice curriculum is implemented in a classroom.
A Tool for Becoming an Exceptional Ally for the Deaf Community
This workshop will focus on the four areas of cultural mediation, education, interpretation, and oppression in the Deaf community. Participants will have the opportunity to analyze their privileges and discuss how their privileges can be used to empower Deaf people in healthy and positive ways. Group discussions will facilitate reevaluation of the person's role in the Deaf community. Brainstorming will be used as a strategic approach to Sandy Rae Scott has taught at Utah Schools for the Deaf, Ogden Campus, as an ASL/English Specialist for six years. Prior to her relocation to Utah, Sandy taught at three different residential schools of the Deaf in the states of Virginia, North Carolina, Alabama and at a public high school in Seattle, Washington. Sandy has served as an ASL instructor at the University of Virginia, Seattle Central Community College and Gallaudet University. In addition to her teaching job, Sandy has been passionately contributing her bilingual lessons to the ASL/English Enrichment page on Facebook which she implemented in 2014 and 2017. Her broad experience in a variety of diverse settings has given her professional and personal experience creating synergistic relationships that build and elevate the Deaf community. help improve the person's understanding of what is needed as a partner when advocating with the Deaf community. Various scenarios and videos will be shown, giving the audience members the opportunity to expand their understanding of how they can contribute to the developmental process, by becoming an ally.
When Engagement Isn't Enough: The Case for Centering Families in our Services
Family engagement and family centeredness are often used interchangeably when discussing programs and services for families of deaf and hard of hearing families. By doing so, the nuances of each framework are ignored, which overlooks opportunities for equity and social justice within the family-centered framework (especially related to access for culturally and linguistically diverse families). This presentation will define each framework and compare it with examples from multiple levels of organizational operations (individual, agency, and policy levels). A rationale for moving away from the typically used family engagement framework toward the family centered framework will be reviewed, with action points embedded throughout the presentation for participants to take away and apply to their respective places of employment.
---
Instructional Planning
Learn ASL at Home: Team-taught, family-focused ASL instruction for Families of Young Deaf Children
This workshop describes "ASL at Home," an innovative, family-centered curriculum designed for families with young deaf children and the professionals who support them, and how to use it in both 1:1 service provision with families, and in a class environment. The portion of the workshop on service provision is targeted toward early intervention professionals, such as deaf mentors/coaches, teachers of the deaf, and speech-language pathologists. The portion on using the curriculum to provide ASL classes is targeted toward organizations and local education agencies who wish to provide an ASL class for families with young deaf children. The curriculum follows the daily routines of young children, to teach families the essential tools they need to provide a language-rich environment for their child. The curriculum also includes language enrichment techniques to provide targeted ways to promote language acquisition, and Deaf cultural wealth lessons to provide the cultural capital for families to understand their child's "Deaf Gain."

Reimagining National Impact and Engagement
This presentation gives participants an overview of one of the initiatives at the Clerc Center: the development of a National Learning and Engagement Platform. Learn how the Clerc Center is preparing to meet the needs of teachers and families, and to support capacity building for leaders working with deaf and hard of hearing students across the country. As a community of deaf education professionals, we can help to create a centralized library of lesson plans and video tutorials, along with on demand training and discussion forums. Join this dialogue to shape this library of resources through conversation about the priority needs of your program and the resources within your school that this platform could help to highlight.
Service Learning Project in Deaf Education
Service Learning is a long-time research proven that people can learn and benefit greatly from this teaching approach. The service learning is an approach in multiple public schools and shows a very successful result in students' learning in collaborative, volunteerism, interaction with diverse people, increased self-efficacy, and career guidance. Deaf School will need to expand its resources and creativity in course offerings to incorporate service learning approaches in courses. This is an opportunity to transform our students and education to become a whole person they can be with a value of social development and ethnic of service. The participants will learn what service learning looks like, how it can be beneficial for Deaf students, and creative ways to incorporate it in different subjects.
Teaching Deaf Students American Sign Language:  Qualitative Study
This presentation is the result of a defended dissertation, the description of the results of a nationwide study based on the results of the data collection of 209 surveys, 6 focus groups, and 39 interviews of K-5 deaf educators all across America. Deaf educators have little to no ASL curriculum to use and little is known of effective instructional strategies regarding developing ASL literacy skills in deaf children. Goals include improving ASL literacy of deaf students and advancing deaf students' general knowledge acquisition. An inquiry was made regarding what materials were used to teach ASL in K-5 deaf education classrooms and what should be included in an effective ASL curriculum for deaf children.